LongevityQuest helps you answer these difficult questions through the myLQAnalysis® Report Card — developed by a collaboration of experts in biomedical diagnostics, actuarial science and longevity risk. This report uses new technologies to help give you a clear picture of your personal longevity wellness,including a patented ranking system and the ability to identifyPotential Conditions that may be impacting your wellness and lifespan.
NEW TECHNOLOGY—ADVANCED DATA ANALYTICS
Quest Diagnostics, the world's largest diagnostic information and testing company, is a major provider of scientific data for the life insurance industry. By harnessing the power of advanced data analytics, Quest (through its subsidiary ExamOne) worked with MIT to analyze millions of laboratory, physical measurements and prescription records. That analysis led to the creation of a multivariate proportional hazards regression model with relative risk coefficients that assess more than 2,000 variables and their interrelationship with respect to impact on wellness and longevity.
What that means is this science focuses on the combination and inter-connected aspects of body systems, and is dramatically improved over simply interpreting laboratory results and physical measurements based upon being in or out of a specified range.
LongevityQuest uses this scientific data modeling science in proprietary ways to produce the myLQAnalysis Report Card.

The prescription drug database is the largest of its kind, containing approximately 92% of all such records since 2012. Each pharmacy record includes prescriber & specialty, Rx count & drug label, HIC code & strength, last filled & quantity, RX number & date filled, interactions & dosage and pharmacy information.

This system begins by accessing extensive prescription databases, while searching diagnostic testing historical data completed by the two largest labs in America.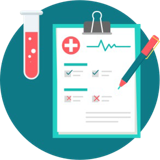 The diagnostic testing records database, representing approximately two thirds of all tests completed in the country, as well as test performed by ExamOne for insurance purchases, contains all such records for tests performed by Quest Diagnostics and LabCorp since 2012. These records contain the test name & service date, description & results, diagnosis code, reference ranges and performing site information.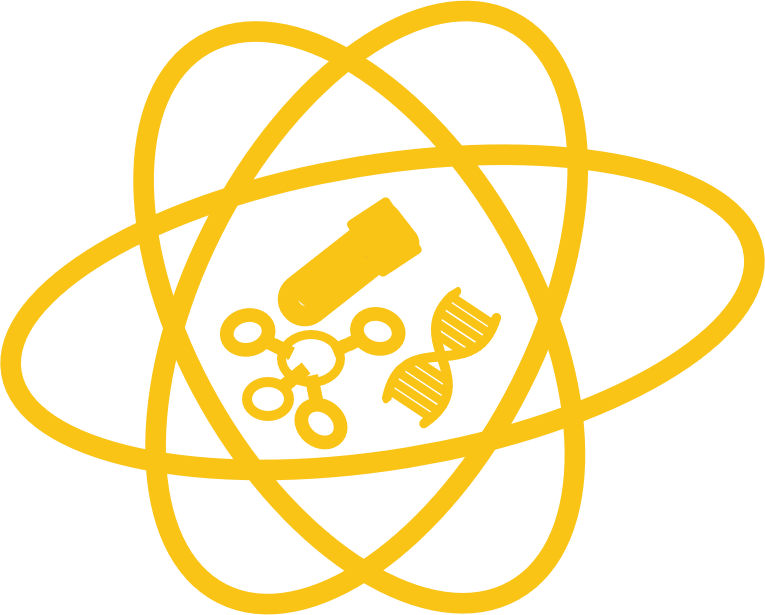 Data located in the prescription and diagnostic test databases is then run through a suite of biomedical algorithms developed jointly by teams of scientists and statisticians at Quest and MIT.

These results are then evaluated with the multivariate proportional hazards regression model. Results are then analyzed by LongevityQuest's actuarial systems and robust research to create your personal myLQAnalysis Report Card.
THE MYLQANALYSIS REPORT CARD
myLQRank®—Know Where You Stand
Your myLQAnalysis Report Card includes myLQRank - a patented way to know where you stand. There's an old saying that goes like this: If you know the score, and show the score, the score will improve. Do you know your score? Do you know where you stand compared to others, or to the best possible you? That is the theory behind our patented myLQRank.
The Scientific Best is the 99th percentile, Population Median is the 50th percentile and Bottom 1% is the lowest percentile. "Population Median" is based upon research conducted by the Centers for Disease Control and Prevention (CDC) as published in the National Vital Statistics Reports. This provides context to your results. A Rank of 60 means you have a statistical likelihood of outliving 60 percent of others your age and gender.
This easy-to-remember number puts your longevity wellness into context, and helps you keep track of how your efforts are paying off. We even display the gap between where you want to rank and where you actually rank.
POTENTIAL CONDITIONS - Aids for Your Healthcare Professional
We also include a list of Potential Conditions that may be impacting your results. These Potential Conditions are determined by assessing all your available diagnostic testing records, Rx records and demographic data to determine the percentage of others your age and gender with similar lab and prescription history who have been diagnosed with the condition in question.
Developed in conjunction with MIT and using over 300 different predictive models, each Potential Condition shows a Scientific Confidence level (the statistical likelihood of being linked) and up to four leading Contributing Factors that were used to determine the Confidence Level.
By displaying "TRUE" or "FALSE" in the Provider Generated column, it even tells you if a Potential Condition has been diagnosed by your healthcare Provider or was potentially uncovered by this advanced modeling system. This "cryptic risk" information can provide your healthcare professional with valuable information to aid in diagnosis and possible treatment steps. Note: It is possible that a Potential Condition may have been previously diagnosed but it is not reflected in the accessed records.
In this example, the Analysis Report Card generated four Potential Conditions from the scientific review of the customer's data - vitamin D deficiency, elevated blood glucose, hematuria and intestinal malabsorption. Two of those Potential Conditions appear to be newly identified by this scientific review (see those with "FALSE" in the Provider Generated column), each with significant Scientific Confidence percentages (75.6% and 57.9%). We would recommend that this customer take their Analysis Report Card and The Science of LongevityQuest white paper to their physician for review.
Over 300 Potential Conditions are possible in the Analysis Report Card, from the major ICD-10 categories including:
Certain infectious and parasitic diseases and neoplasms
Diseases of the blood, blood-forming organs and immune mechanism
Endocrine, nutritional and metabolic diseases
Diseases of the nervous, circulatory, digestive and respiratory systems
Diseases of the skin, musculoskeletal system and connective tissue
TRACKING OVER TIME
Remember the old saying "If you know the score, and show the score, the score will improve"? Knowing where you rank is very important. If you rank significantly lower than where you want to rank, you should consider sharing your Analysis Report Card with your healthcare professional. Along with this white paper, your physician may be able to use both traditional diagnostic steps and the Analysis Report Card to help pinpoint issues and recommend a course of action. After completing the recommended course of action, you should consider getting a follow-up Analysis Report Card to see how your rank may have changed.
By observing your rank over time, you can see how your efforts are improving your wellness and chances of living a long, good life.
Consider this hypothetical example: You have seen a decline in rank in the third year, then began working on a plan in conjunction with your wellness or healthcare advisor. After the fourth year, how would you know how you are doing without the Analysis Report Card?
CONCLUSION
LongevityQuest combines technologies developed by the world's leading diagnostic testing company and a leading technology university with extensive research and a patented system for measuring longevity wellness. Our longevity analysis reports give you robust insights that add clarity, context and understanding to personal longevity wellness for both you and your advisors.
LIMITATIONS OF THE ANALYSIS REPORT CARD
While the very nature of longevity calculations involve inherent uncertainty, the sophisticated modeling systems incorporated into the myLQAnalysis Report Card have scientific limitations:
Mental Health, Accidental Death and Non-medical Lifestyle Risks — The complex nature of these issues and their impact on longevity are beyond the scope of the Analysis Report Card.
Genetics — The field of genetic research and testing has expanded rapidly in recent years, with significant debate over its practical application in diagnostic medicine, longevity studies and mortality science. While certain genetic influences may be observable in prescription drug and diagnostic testing histories, genetic makeup is not involved in the Analysis Report Card but will be considered for inclusion once deemed both correlated and causative.
No or Limited Records — While the prescription and diagnostic test records are extensive, covering the vast majority of all such records in the United States since 2012, it is possible that all of your records are not available. In cases where no diagnostic testing or prescription records were found, no Potential Conditions can be detected. We recommend completing a brief LongevityQuest paramedical for blood, urine and physical measurements collection so records can be established. Write to info@mylongevityquest.com for more information.
About LongevityQuest®
LongevityQuest encourages and empowers people to pursue a long, good life. LongevityQuest's innovative myLQAnalysis® reports provide individuals with a patented ranking against others and comprehensive analysis of risk factors that may be subtracting from or adding to your longevity - all from the convenience and confidentiality of home. For more information, contact us at info@mylongevityquest.com.
The information provided is intended for general use, and is not designed to diagnose, prevent, treat or cure any condition or disease. Longevity Quest uses biomedical data and prescription/diagnostic test records to analyze and calculate expected longevity and related information. While such information might point to a potential medical issue, any and all such diagnoses should always be performed by a qualified health care provider. The information provided is for demonstration purposes only, and in no way does such information constitute a warranty, representation, recommendation, or validation regarding your physical health or wellbeing.